Department of Marathi
History
The Department of Marathi was established in the year 1996-97. Late Shrimant Shripatrao Bhagwantrao pantpratinidhi, Rajesaheb, former Chairman, Aundh Shikshan Mandal, Aundh, insisted to start Mararthi Department as he had a great interest in Marathi language. The department has well qualified staff and it provides various facilities like computer, internet, and Digital department library, etc. to the students.
Guest Lectures are conducted on different subjects. Special guidance for career and competitive examination is given by the faculty. Study tours are arranged by the department. Some short term courses are conducted in the department.
Highlights
Highly qualified Staff
Study tour and Projects
Extracurricular activities
Staff Profile
Photo
View Profile
Designation
Dr. Kamble Ajit Y..
Dr. Pol Hanamant R..
Assistant Professor
Assistant Professor
Research Activities
1.Minor Research Project

DR. Pol H. R. : Man Khatav Talukaytil Akhyayeekancha Wangmaeen Va Samajik Aabhyas
Dr. Kamble Ajit Yallapa awarded Ph. D in 2017. Title of his thesis is "Marathi Chitraptachya Patkathet Rupantarit Zalelya Marathi kadambaryancha Abhyas (kalkhand 1990 to 2010)".
Dr. Pol Hanamant Ramchandra awarded Ph. D in 2013.
Title of his thesis is "Uttam Bandu Tupe Yanchya Kathatmak Sahityacha Abhyas".
Infrastructure
Head Cabin : 01
Classroom : 01
Facilities:
Hardware (Computer, Laptop, Printer), furniture, cupboards for documentation.
Departmental Library
Students provide Books on their what's app.
Departmental Activities
Association Activities
Guest Lectures
Seminar & Project
Quiz Competitions
Guidance of Competitive Examination
Extension Activities
Study Tour
Field Visit
Extra Curricular Activities
Deportment Activity
: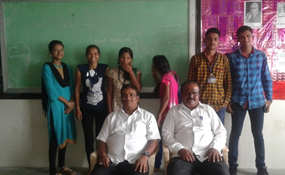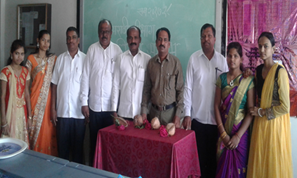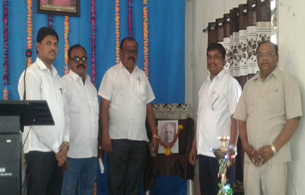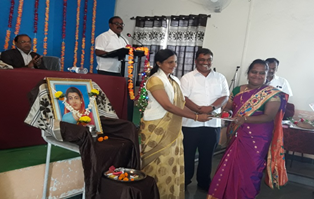 Study Tour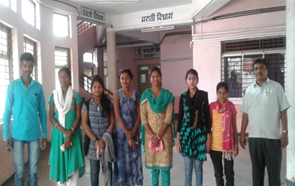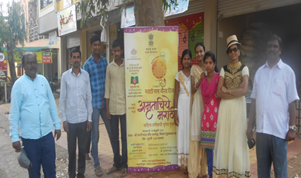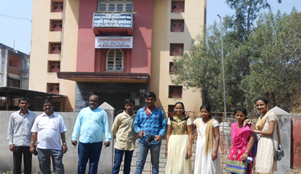 In-service Student of Marathi Department.
| | | |
| --- | --- | --- |
| Sr.No | Name of the student | Placement |
| 01 | Dr. Randive Shashikala | Principal of Giristhan mahavidhyalya, Mahabaleshwar. |
| 02 | Gurav Pradep Shivaji | M.S.R.T. C. |
| 03 | Mane Ajit Ankush | Market Research Company |
| 04 | Himmat Vikram | National Institute of Management of research Pune |
| 05 | Suraj Kokate | Tax feb engineers contrucium , Pune |
| 06 | Gore Alka AApaji | Teacher |
| 07 | Kamble Nandini | Teacher |
| 08 | Waykande Sushant kashinath | Teknocrats company, Nashik |
| 09 | Mane Vaishali Maruti | Lower |
| 10 | Kadam Sandhya Baburao | Teacher |
| 11 | Nakate Ganesh | Business |
| 12 | Ambike Manoj | Service in Eye Hospital, Vaduj |
| 13 | Ingale Sachin | Talathi in Grampanchayat |
| 14 | Deshmukha Sujata | Police Department |
| 15 | Jadhav Sanjevani | Police Department |
| 16 | Kundap Sandeep | Teacher |